"Mobile apps were originally offered for general productivity and information retrieval, including email, calendar, contacts, stock market and weather information. […] Some companies offer apps as an alternative method to deliver content with certain advantages over an official website."
But what do you look for in a mobile app to make it worth your storage space?
Retail apps have become an integral part of any modern brand's marketing strategy. This may be because consumers value the convenience an app can bring them or even just because (and here's the cliché) everybody's doing it.
Here I'm going to look at just a few apps that are putting in the work to stand the test of time. And I mean, are you really reading an article by me if I don't name drop ASOS and Missguided?
As if ASOS wasn't already giving me everything I want in an app – clean, clear, fast and personalised functionality, they well and truly changed the game this August by introducing a new visual search tool.
This was a dream come true for me. It meant I no longer had to comment on the Instagram posts of strangers with false compliments, all knowingly by both parties leading up to, 'Where did you get that dress from, hun???' I also no longer had to long for a jacket I'd seen on a girl as she sassed her way through the Arndale, or in desperate times, hopingly head to the Daily Mail praying they'd found a decent dupe of Beyonce's latest fierce look in the Femail Fashion Finder section.
I can now simply screenshot and shop, AMEN. "More than 50% of ASOS product orders come through a mobile device and the average app user spends about 80 minutes per month in the app. Also, about 70% of the retailer's worldwide traffic is via mobile. All of this speaks to the kind of online shopper ASOS draws — one that is comfortable and experienced at shopping via mobile, and in fact spends a lot of time doing that." The option to search images in the app was a natural next step for the ever-evolving fashion and tech focussed company – which boasts a tech team of 900!
This brings me nicely onto Missguided.
Look familiar? Yes, that is the 'hot or not' swipe feature, we know and love from dating app Tinder. (Go ahead, deny you recognise it). Except this is aimed at a different kind of hopeless romantic… Those of us that find ourselves daydreaming about the perfect companion to our new shoes and not so much our perfect life partner.
A modern day fairytale – Tinder-ella style, was just what I needed.
I don't want to see hot, sexy singles in my area. I want to see faux fur jackets, tassel earrings and a dress I absolutely don't need (but with 25% discount I can be convinced to part ways with my cash). Missguided gave me a new space to procrastinate. A reason to stay on the app, filling up my wishlist and therefore making an easy sale when I go into 'panic buy mode' when a flash sale arises.
(We all remember the March 14th 2016, 50% off everything debacle.)
https://twitter.com/BethRaper/status/802954025935183872
Sportswear brand Adidas recently unveiled their new mobile app.
The app is seamless to the site, but so much more than ecommerce. With a homepage that incorporates trends that prove popular with social media; we can see that content is king, autoplay videos catch our attention and instaworthy product shots keep us wanting more. I can see how you could easily spend hours on the app and forget you were only here to find some new gym pants. The app has a 'chat with an agent' option that I was surprised to find was a real time conversation rather than a bot.
Joseph Godsey, (Head of Digital Brand Commerce at Adidas) (AKA, certified big-deal) said in a statement following the announcement, "The app gets to know the consumer's sport and style preferences and learns from his or her behaviour and interaction with Adidas across all our digital touch points. The most relevant news stories, articles, blog posts, videos and events announcements are surfaced to engage with the consumer on what they are passionate about. It will take into account preferred sizes and colours and shows availability based on the consumer's country location."
But could Adidas' next big online competitor come in the shape of Amazon?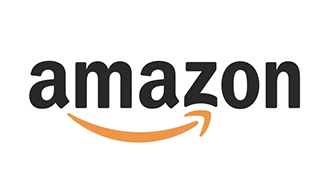 Amazon has been quietly diving into the world of sportswear, a spokesperson confirmed with Business Insider. Recently releasing Peak Velocity, Amazon is quickly affirming itself as a key player in the sportswear world.
But it would seem Amazon has more to offer than budget gym gear.
When researching for which apps I would discuss in this article, I sent out the dreaded "All@" email to my colleagues – I got 5 responses.
(More than usual I'll admit) all of which were shouting about how much they love the Amazon app.
Here are two of the responses I got:
Suzanne Goddard: I use Amazon loads for shopping!

I find it's less time-consuming than searching for products on my web browser because you can refine your search to find specific things at specific prices.

I also like the wish list feature because you can add things you like and then send the link to your friends/family if they are struggling for gift ideas for you.

Simon Taylor: I only use Amazon which is by far the best i've used.

They also have an app called Amazon assistant which when shopping on any other mobile shopping website shows the Amazon price.
So Amazon is just your regular retail app right? Wrong. Look here:
The app gives you the option to search items by barcode – or even by object. Insane. But it gets better…
Black Friday is looming and Amazon has stepped up the game by introducing a new ARKit-enabled feature – meaning you can use augmented reality to visualise products in your space before you take the plunge to purchase.
This gives customers the ability to make more informed choices, and ultimately less returns… Or so we figure Amazon hopes.
This isn't an exclusive function to the Amazon app, being one we've seen the likes of IKEA and Toys R Us showcase in the last couple of months. But Amazon is never one to be behind the times! It's no wonder they were named the world's third-largest retailer this year.
From these findings, it's clear that without an app, retailers are only capturing a minimal part of their ecommerce revenue. The stats speak for themselves and when it comes to mobile commerce, businesses that are taking a significant larger share of the mobile spoils are the ones investing in the best mobile sites and apps.
Give your customers a good reason to download your app and an even better reason to keep coming back to it and you're laughing.
New app users are twice as likely to return within 30 days vs mobile web users.
And we all know a higher retention rate means brands have a better chance at creating lifetime consumers.
Retailers whose apps especially stand out from the crowd with advanced capabilities such as:
Home screen presence
Instant loading
Offline content
Push notifications
Personalisation
Access to native functionality
See a 15% increase in transactions year on year, due to creating richer consumer experiences.
So ASOS, Missguided, Adidas and Amazon – here's to you: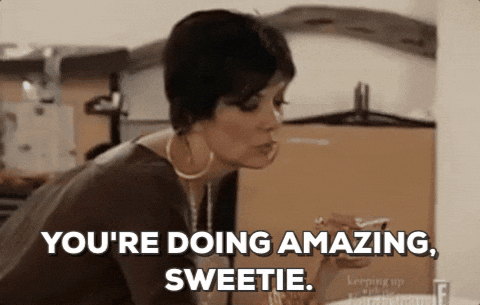 Unless mobile web technology advances to meet the expectations consumers are now accustomed to from the app experience, it seems they will remain prevalent in engaging new users and increasing sales year after year.